It's time to take your skills, talents and passion to do something that's important to you. Whether you like to work independently or build a massive team . . . Whether you want to work from home or have a physical location . . . There is a franchise for YOU that will make you happy, fulfilled, and purpose-driven. We have 3 words for you: You got this!
Your Franchise Placement Specialists
We help you find the PERFECT franchise!
How do we do it? By matching your skills, interests, resources and passion to franchises looking for those exact qualities. Think of us as your professional franchise matchmaker 😊
Want to buy a franchise?
Well you can't! Franchises are awarded. You're going to need to go through a process, similar to an interview. That's because franchisors are very selective in who they award franchises to. After all, it's their name and brand you're using. They want to ensure that you're going to follow the systems and processes they've created. That's what makes the entire system stronger.

Find Your

PERFECT

Franchise Today

How would you like to get started?

Schedule an initial "Get To Know" Call
Let's chat over virtual coffee for about 10 minutes. We just want to know more about you, your goals, and how we can best support you through the franchise discovery process.

Find Your Franchise Match
Complete this online tool that provides insight into your core values and interests which can then be used to find the perfect franchise for you.

You're in good hands
Helping aspiring business owners get to the next level and achieve their dream of business ownership is what lights us up. That's the passion in our belly and what gives us tremendous satisfaction. How have we done in achieving it? See what those who trust in us and our process have to say about their experiences.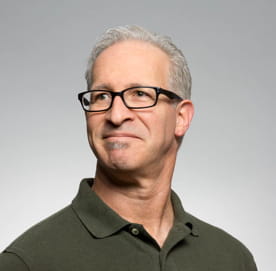 David Miller
Questions. I had LOTS of them. But I was never pressured to do anything I wasn't comfortable with. I really appreciate how Stacey and her team made me feel comfortable doing things on my timeframe. When the perfect franchise opportunity presented itself, I knew it. I can't wait for my new business to open!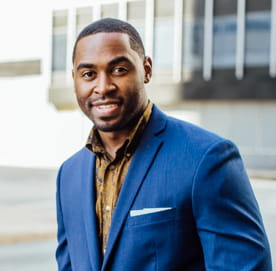 Josh Johnson
Stacey and Dave knew what questions to ask and how to help us figure out the right business for us. As a husband-wife team, we were concerned about living together and working together. Stacey/Dave were the perfect mentors to help us understand what to consider, especially since they've done it themselves.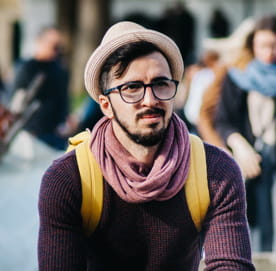 Jordan Hecks
I had heard of the E2 Visa program and wanted to bring my family to this country. Stacey and her team really helped us understand what's involved and the franchises that accept this program. We were able to buy an existing franchise that allows my daughter to run a business she loves and now our entire family is together again.