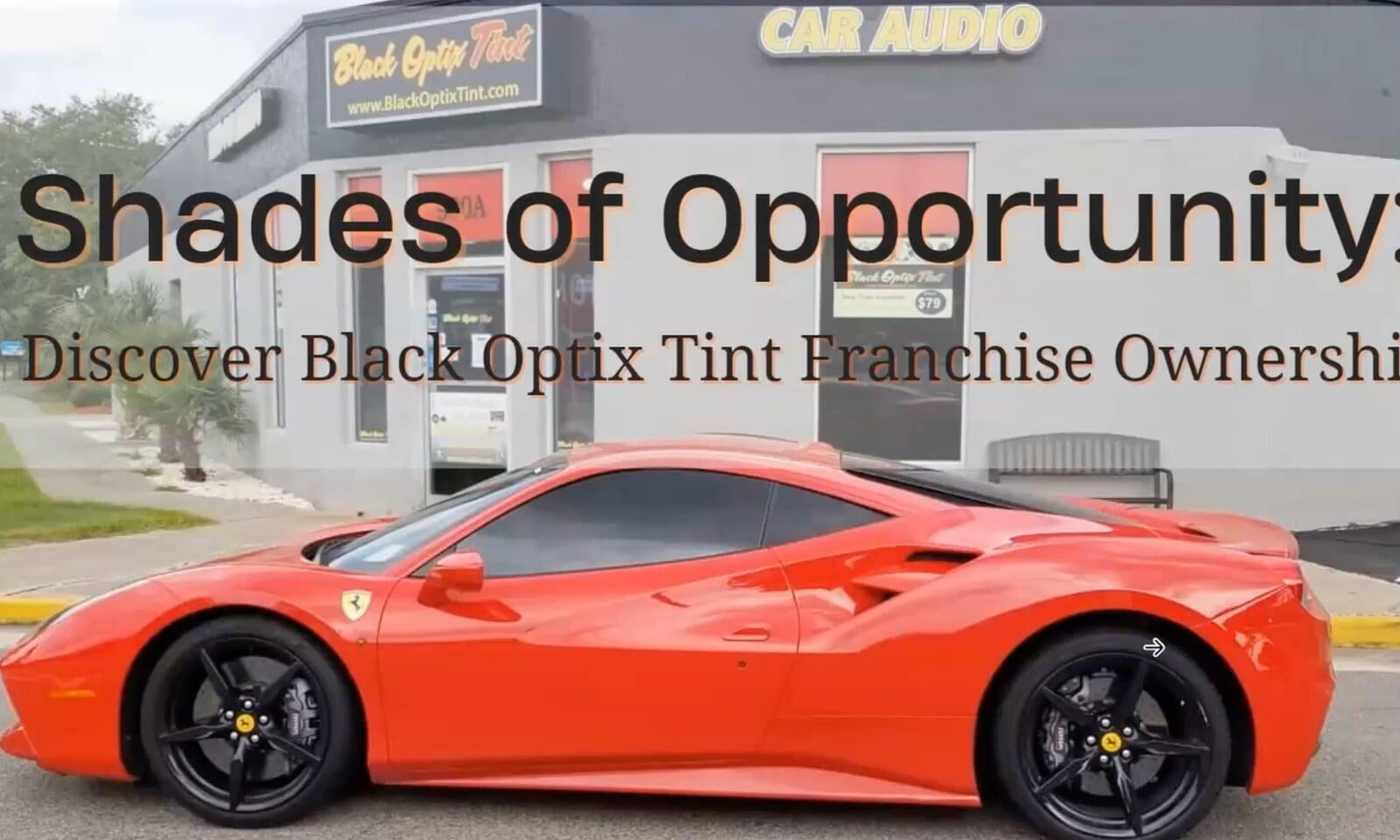 Are you ready to seize an amazing opportunity where you can own an in-demand tinting and auto-styling business?
Watch the replay of this electrifying webinar, "Shades of Opportunity: Discover Black Optix Tint Franchise Ownership," where we'll unveil how you can own this solid franchise business.
The Black Optix Tint Difference: Learn what makes Black Optix Tint unique and discover why it's not just a business; it's a journey towards your prosperity and freedom.

Franchise Triumph Secrets: Hear from current franchise owners who share their success secrets and how they turned their dreams into thriving businesses.

Forge Your Own Path: Explore how Black Optix Tint will provide you an affordable "business in a box" into the tinting and auto styling industry with reasonable overhead, low start-up cost, and applicability in most markets.

Personalized Guidance and Support: You'll understand the comprehensive support and training you receive in opening and growing your business. Find out why with Black Optix Tint, you're always in business FOR yourself, not BY yourself.
Don't miss this replay event! Prepare to be captivated by what you learn. This just may end up being the business of your dreams! WATCH THE REPLAY NOW!
What's Your Next? - Podcast
 

Author Bio

I'm Stacey Riska aka "Small Business Stacey", your franchise placement specialist. I help aspiring business owners

find the PERFECT franchise

so they can get to the next level in life and business.