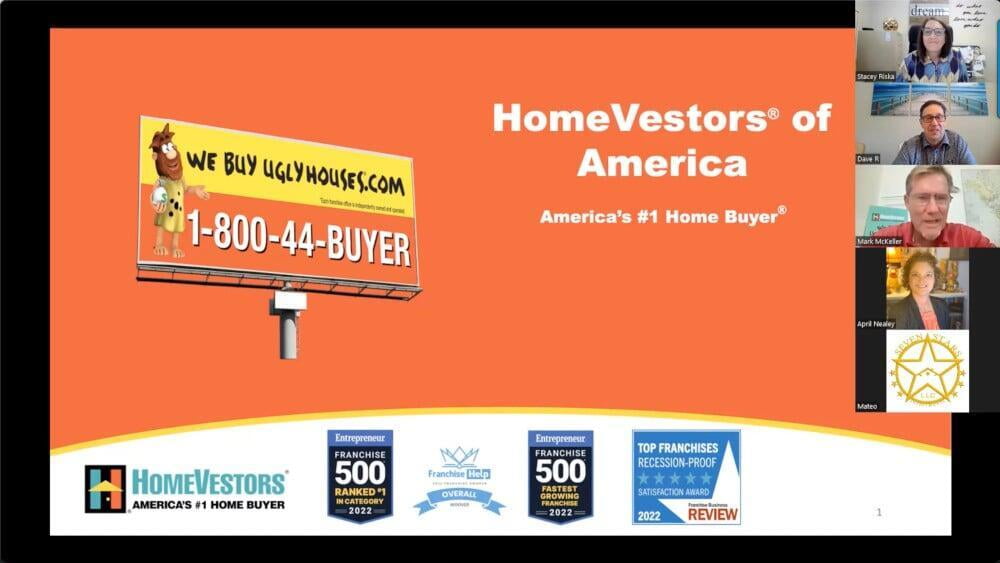 ATTENTION CURRENT OR ASPIRING REAL ESTATE INVESTORS:
Would you like to learn how you can become part of the ""We Buy Ugly Houses"" brand?
HomeVestors is the franchise that offers the ""We Buy Ugly Houses"" opportunity so you can buy houses at deep discounts from motivated sellers.
As a HomeVestors Franchisee, you'll be able to generate income and also significant wealth by holding cash-flowing rentals.
HomeVestors also provides 100% financing for the purchase and rehab of houses.
Watch the replay of this event where you'll learn:
🏘️ How you can become part of the #1 buyer of houses in America
🛠️ How you can buy distressed properties from sellers who are in tough ""ugly"" situations and help others in financial need
🤝 The benefits of partnering with We Buy Ugly Houses and how it can help grow your real estate portfolio
🤩 Real-life case studies of successful We Buy Ugly Houses franchisees and how they achieved financial success
If you're looking to serve people in need while building a lucrative real estate business, WATCH THE REPLAY NOW!
 

Author Bio

I'm Stacey Riska aka "Small Business Stacey", your franchise placement specialist. I help aspiring business owners

find the PERFECT franchise

so they can get to the next level in life and business.