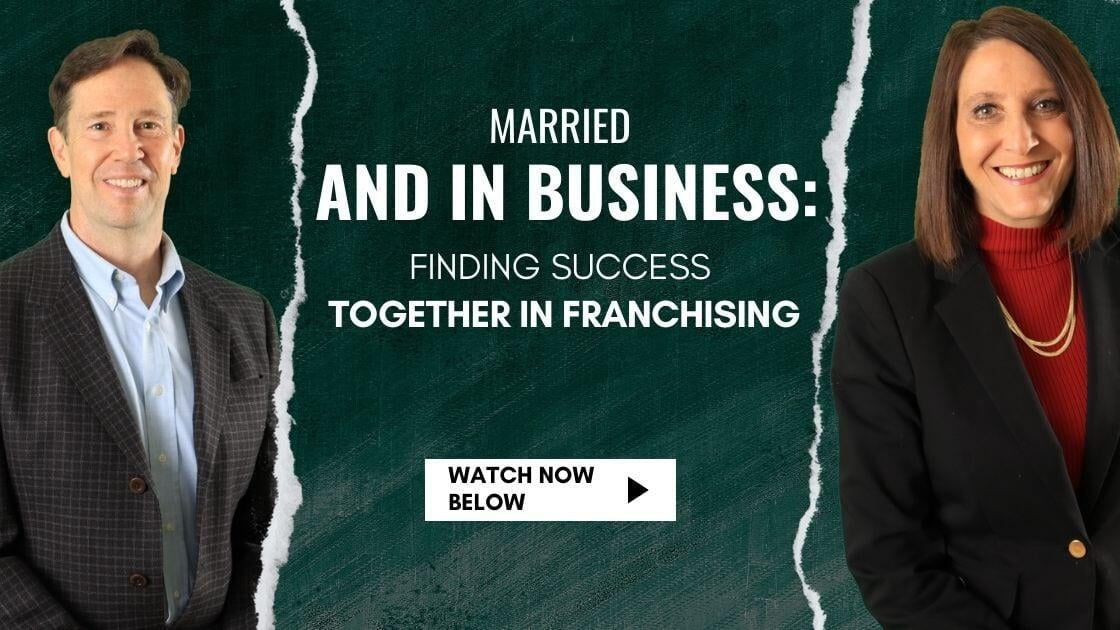 For many couples, the dream of working together and building a business as a team is compelling.
Dave and Stacey Riska, founders of Next Level Franchise Group, have been married for 32 years and working together for two decades.
In this blog post, we'll delve into their insights about the challenges and rewards of being married and in the franchise business. We'll focus on key takeaways and red flags to watch out for.
Key Takeaways:
1. Aligning Passion with Business:
Dave and Stacey emphasize the importance of connecting your business venture with your passion and "why."

They categorize people's motivations into "the eight F's," including fulfillment, financial security, and family.

Matching your "why" with the right franchise opportunity increases your chances of success and longevity.
2. Leveraging Complementary Strengths:
Successful couples in business recognize and utilize each other's strengths.

Dave and Stacey admit they have different strengths and respect each other's expertise.

They divide responsibilities based on their skills and outsource tasks where neither excels.
3. Financial Planning:
Dave and Stacey highlight the significance of proper financial planning.

They recommend having a minimum of $50,000 in liquid capital before considering a franchise.

Understanding funding options, such as SBA loans, home equity, or tapping into retirement savings, is crucial.
4. Red Flags:
Overextending finances to invest in a franchise is a red flag. It's essential not to strain your financial situation.

A strong core relationship and mutual respect are prerequisites for couples entering the franchise business together.
5. Outsourcing and Franchising:
Franchising offers built-in support and outsourcing opportunities.

Many franchises provide services like call center support and bookkeeping to fill skill gaps.

Choosing a franchise that aligns with your strengths and offers necessary services is advisable.
Conclusion:
Success in business as a married couple requires aligning your "why" with the right franchise opportunity, respecting each other's strengths, and proper financial planning.

Dave and Stacey Riska's journey highlights the advantages of franchising, which provides built-in support and services to bridge skill gaps.

Open communication, flexibility, and a shared vision for the future are essential for success as a couple in business.
 

Author Bio

I'm Stacey Riska aka "Small Business Stacey", your franchise placement specialist. I help aspiring business owners

find the PERFECT franchise

so they can get to the next level in life and business.