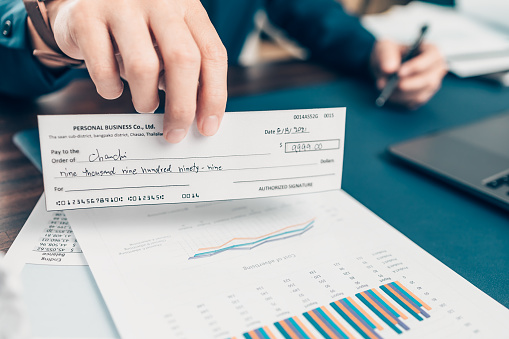 We're continuing on in the Franchise Disclosure Document (FDD) and today we're looking at Item/Section 10, which directly relates to the financial arrangements of the franchisor and the franchisee. And this section is a little bit complicated in that when you go to acquire a franchise, you may get some financial benefits from the franchisor and you may be getting some benefits from a third party as far as financing to acquire your franchise. So what this particular section tries to lay out are those obligations that are being provided by the franchisor.
Why is Item 10 such an important section to review?
Well, it's really about the funding. Most candidates that we work with need some kind of third-party financing or funding in order to get the business of their dreams. So what you're going to need to ask is if the franchisor that you're interested in moving forward with, do they offer any kind of financing? Some of them do, and some of them don't. We always encourage our candidates to work with one of our preferred funding partners because this way you can have all of your options laid out and make an informed decision. How wonderful would it be to know if the franchise offers funding and/or what other types of funding may be out there such as SBA, a HELOC, or even look at a source such as unsecured business funding? So there are lots of options out there, but today's conversation is about what's in the FDD and this section relates to if the franchise is offering any funding.
This item/section also gets into any leases they (the franchisor) might be providing if they are, or acquiring real estate on your behalf. It also lays out whether or not in some of the funding arrangements whether the franchisor is receiving any economic benefits from those relationships. So it's a little bit more in-depth than just the franchisor's funding options to a franchisee. It is an important section that you understand and review because these are your obligations and you need to understand if there are obligations to that franchisor relating to any kind of financing that they provided on an ongoing basis.




So just if you were to go to a third-party funding partner, they're going to disclose probably the same things. They're going to lay out the APR, the terms, if it's personally guaranteed, all these types of things. Those are going to be disclosed in the FDD, if the franchise is offering any kind of funding or financing. So just as you would get that from a third party, you're going to get it from the franchise as well. So it's a great way to compare all of your options so you can make an informed decision.




So this wraps it up for Item 10 of the FDD and we're going to be plowing forward into Item 11 next. So be sure to check that out.
Snippet will be rendered in the published site.
What's Your Next? - Podcast
Snippet will be rendered in the published site.
 

Author Bio

I'm Stacey Riska aka "Small Business Stacey", your franchise placement specialist. I help aspiring business owners

find the PERFECT franchise

so they can get to the next level in life and business.
Snippet will be rendered in the published site.